About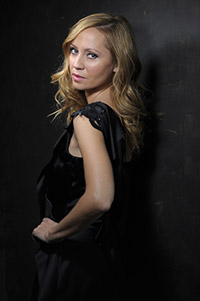 Hi! My name is Olga Banartsev.
Fashion has always been a passion of mine for as long as I can remember. I love designing, experimenting with different kind of beautiful fabrics and finding new ways of creating the perfect dress with special attention to fine details. I create distinctive styles by using beautiful high quality fabrics in rich colors with exquisite hand embroidery. A dress that will help any woman add elegance to their style and watch their confidence soar!
With the exciting move to NYC also came the opportunity to step full speed into the fashion world. I started Olga Banartsev back in 2014, after having the chance to work with amazing and talented designers at different bridal salons. Throughout the years I've learned the art of creating one-of-a-kind dresses, perfectly tailored to any shape and style. Inspired by the modern woman, I design dresses that are elegant and sophisticated, yet sexy and seductive. Whether it's cocktail dresses or evening gowns, our signature tailored "trumpet" silhouette will flatter any body type and help you shine at any social event.
I understand we come in different shapes and sizes and therefore we offer custom designs on all the dresses. Feel free to message me with any requests and suggestions.
And most importantly, my beautiful ladies, I wish that your special day be filled with laughter and happiness!